Why use Reeder Asset Management
Frustration Free Property Management Services
+
Investment Property Management with state of the art software
Continued compliance with both federal and state including up to date forms
Provide dedicated Property Management Professionals
Provide detailed day to day information including maintenance orders, invoices, etc.
Provide guidance regarding needed property updates to help rent your property
Provide an unbiased 3rd party inspection
Owner Happiness Guarantee
Positive Results Guarantee
Advanced Rental Marketing
+
Property price analysis giving you the best pricing options
Quality marketing photos and video
Professional showings of your property
Owner updates on the status of vacancies
30+ syndicated websites and multiple other social media postings
Listed on www.reederproperties.com vacancy page
15 Point Tenant Screening
+
Social Security Number / Date of Birth
Government Issued Id
Credit Score
Evictions
National Criminal Search
Nation Sex Offender Search
Bankruptcy
Foreclosure
Current/Past Delinquent accounts
Employment verification
Income verification
Debt to Income ratio
Previous Landlords verification
Public Records
Social Media
Lease Signing and Tenant Move In
+
Quality Tenant Screened and Approval
Ensure the unit is move in ready
Sign all required up to date legal documentation with tenant
Re-Key each unit prior to move in
Require tenant to fill out and return condition report within 3 days from move in
Also require tenant to sign off on cleanliness report within 3 days from move in
We maintain the required Escrow Account for all deposits
Monthly Rent Collection
+
We offer tenants an Echeck (ACH transfer) to pay rent easily from home
We also encourage tenants to set up an auto-payment for convenience
We offer tenants to use a debit/credit card rent payment if desired
Proactive approach to collect rent on time including auto reminders
Accounting
+
Expense controls with maintenance limits for owners approval
Monthly direct deposit of owner proceeds
Advanced Property Management Software
Set up reoccurring owner expenses i.e. mortgage, insurance, HOA dues, etc.
Detailed documentation of expenses
Maintain records of all income and expenses
Monthly report of income and expenses
Yearend financial report and 1099 statement
24/7 Maintenance
+
We are available 24 hours a day, 7 days a week for tenant emergencies
All work orders are assigned a vendor within one business day
We do not Mark Up on any vendor invoice – it is our Guarantee
Notify owners once a work order is assigned to a vendor
All maintenance activity can be viewed through our Enhanced Online Owner Portal
Completed work orders and invoices are emailed once a month with Owner Statement
Real Time access to these are available through our Enhanced Online Owner Portal
Communicate with the owner and tenant on every maintenance request
Tenant Move Out
+
Comprehensive unlimited point inspection of all details in the property
Unlimited pictures and video of condition at move out
Side by side comparison move in/out condition reports
Coordinate all work required for the property to be rent ready with in 1-2 weeks from move out
Process all vendor invoice and tenant charges when needed
Close out accounting and disburse tenant deposit within state guidelines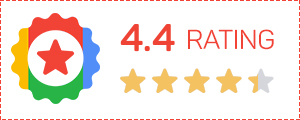 ---